Welcome to Santander Consumer Finance
At Santander Consumer Finance we're committed to helping people prosper by acting responsibly and being
simple, personal and fair in everything we do.
To get the most out of being with us take a look below at our top tips for managing your account.
Let's get you started
Whether you want to make an online payment, change your personal details, or request a change to your payment date, we try to make things as simple as possible.
As you're just getting started you may be looking to change your payment due date, or you may need to request a copy of your agreement:
Change your payment due date

If you would like to request a change to your payment date please note the following:

You can only change your payment date once in a 12 monthly period.
The first change after the inception of your agreement will be free of charge. For subsequent changes, there will be a fee of £25.00 payable by card before the change is made.
The change cannot be made when your payment date is within 4 working days.
If your agreement is a PCP agreement, your payment date can only be changed once in the entire life of your agreement as this would affect the Guaranteed Future Value of your vehicle.
Request a copy of your agreement

Please note if your agreement started within the last couple days then it may be on its way to you in the post. However, if it has been 7 days since your agreement started, please follow the link below:
We've also listed some helpful links below that you may need for managing your account in the future:
Manage your account

Change your bank details

It's important that we know if you have changed your bank account so we can continue to receive your payments. For changes on individual bank accounts just call us on 0800 085 1759 and we'll set up the direct debit over the phone. For changes to joint signatory accounts, please follow the link below then complete and return the form to us.

See a list of our fees

Our fees
Change of payment due date*
£25.00
Change of vehicle registration plate
£30.00
Late payment fees**
£35.00
Payment holiday
£60.00

* One change of payment due date is allowable free of charge any time during the agreement.
** Further fees could be incurred if you fall into arrears.

Please refer to the T&Cs on your contract for further information.

Change your personal details

It's important that we know of changes to your personal details so that our records are correct. You can let us know of any changes using our online service.

Make a payment

Make a payment here through our secure and easy-to-use online payment system.

Please be advised we are unable to accept payments of £25,000 or above via Debit/Credit Card, either online or by telephone with a Customer Services Representative. Should you wish to make a payment of £25,000 or more, please select one of the listed alternatives.

Make a clearance request

You may need to confirm whether or not we hold any financial interest in your vehicle. You can find out by using our online service to request a clearance enquiry follow the link below:

Make a settlement request

You can settle your agreement at any time. To request a settlement figure follow the link below:
More helpful information can be found on our manage your account page.
Go Green
by offsetting your car's carbon emissions
Santander Consumer Finance has partnered with iOffset as part of our Go Green initiative to help you offset your car's carbon emissions, because we believe driving doesn't have to cost the earth.
How to get in touch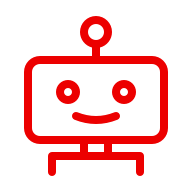 Need help?
Talk to Sandi, Santander's Digital Assistant.
Sandi is available 24/7 to answer your questions,
simply use the red 'Chat' tab on the right of this page.