Simply explained
This short video provides a simple explanation of Personal Contract Purchase and how it works.
What is it?
Similar to a Conditional Sale agreement but with additional flexibility since part of the cost is deferred until the end of the agreement which may give you the benefit of lower monthly payments. The deferred amount is known as the Guaranteed Future Value (GFV) sometimes known as Optional Final Payment.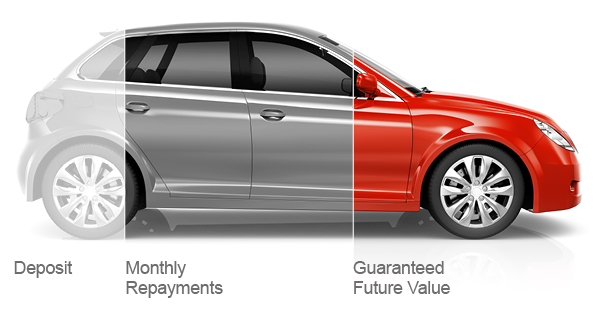 How does it work?
The dealer will agree with you an estimated annual mileage and this will be used to determine the car's Guaranteed Future Value (GFV)
You agree on the amount of deposit, and this figure combined with the agreement duration and GFV will determine the amount of your monthly payment
You sign the agreement, pay the deposit and then make the monthly payments
The interest rate is fixed which means you'll know exactly how much you will repay throughout the term of the agreement
At the end of the agreement we'll write to remind you of the three available options
You decide which option is best for you. Your dealer may be able to help if you decide to part exchange the car.
Features and Benefits
A guaranteed fixed monthly payment, allowing you to budget with confidence
Potentially lower payments than a Conditional Sale agreement
Variety of options available at end of the agreement
You can match the length of your agreement with the time you want to keep the vehicle
This type of agreement is covered by the Consumer Credit Act 1974, which means
You can pay off lump sum amounts during the agreement
You can settle the agreement early by repaying the required amount
Other things you should know
The agreement is secured against the car. If you do not keep up your repayments, we may take steps to recover the money that you owe us, which may include repossession of the car
At the end of the agreement it is possible there may not be any equity (the difference between the final payment and the value of the car)
A higher deposit means you will have lower monthly repayments. However it will not change the GFV set at the start of the agreement, or the valuation at the end of the agreement
Only when all payments under the agreement have been made (including Guaranteed Future Value) do you become the owner of the vehicle
If you decide to return the car at the end of the agreement and it has covered more miles than agreed, you will be required to pay a charge for excess mileage. In addition, if you have not kept the vehicle in reasonable condition for its age and mileage you may be charged a refurbishment cost. Please click here for the BVRLA fair wear & tear guidance
This type of finance agreement is not available to corporate entities, e.g. limited companies, PLCs or limited partnerships