Drive away a new car with great offers on Personal Contract Hire from Santander Consumer Finance
Personal Contract Hire is a great choice if you wish to change your car on a regular basis. In addition, as you will not own the car, Personal Contract Hire means you will not have to worry about any depreciation in value, expiration of warranty or disposal of the vehicle at the end of the contract. Simply return the car subject to mileage and vehicle condition and apply for new vehicle on Personal Contract Hire.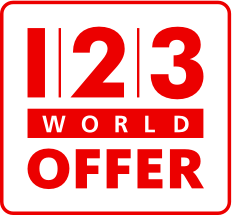 Santander Customers who are part of 1|2|3 World are eligible for exclusive offers on new cars from MG, Mazda and Volvo. The highly competitive preferential offers are based on zero initial outlay (rental) and a short period of hire allowing you the flexibility to change your car more often compared to more typical Personal Contract Hire agreements.
We have highlighted some of our best value options below, but exclusive pricing for 1|2|3 World customers is available on a range of vehicles from these manufacturers. If there is a particular model you are interested in, please contact us for more information.